If a Sale or Online Special Seems Too Good to Be True, It Usually Is
We've all heard the cliché warning, "there's no such thing as a free lunch," but it has never rung as true as it does online. Products and services advertised with free trial offers are almost never what they seem.
While the promise of a great deal might be tempting, there are precautions to take before jumping on board.
What "Free" Can Really Mean for Customers
Free trial offers have been circulating the internet for years now, and as is true for nearly everything else online, some are great while others are not.
Occasionally, everything goes as expected and both the consumer and merchant are satisfied. However, it's not uncommon for consumers and merchants to butt heads.
Limited Trial Period. Some companies may say they are offering something completely free, which sounds wonderful in theory. But in reality, the product is only free for a limited amount of time or not at all. This is where the fine print can't be ignored. Look for the Terms and Conditions of the sale before agreeing to a free product or trial offer. Sometimes, the product is only free if you agree to send it back after the trial is over. Other times, the cost is hidden in shipping and handling fees. Never pull the trigger without knowing what the terms of the sale are ahead of time.
Recurring Payments. Some businesses use free trial offers to collect payment information from customers and subsequently sign them up for what is known as a recurring shipment plan. This is another time the Terms and Conditions can save your bank account from potential disaster. If there is any mention of a club, subscription, or membership, it is highly likely that recurring payments are involved. Check out the fine print and look for any pre-checked boxes. If the company asks if you want to be a member, make sure you know what that means.
Confusing Cancellations. While all trials can be cancelled, it isn't always simple. Some particularly malicious eCommerce businesses make it overly difficult to cancel payment once signed up. Before making a purchase anywhere online, be sure to check out the cancellation and return policy. If you can't track down the customer service phone number before making the purchase, you won't be able to afterwards either. Touch base with the company if you're at all suspicious.
How To Navigate the World of Free Trials
Free trial offers can be tricky, but that doesn't mean we should avoid them all together. There are ways to determine which offers are the best match and which ones should be avoided.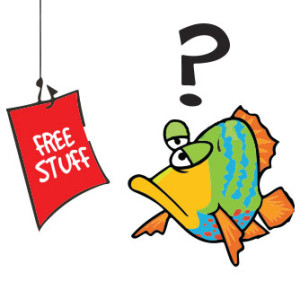 Do Your Research
If you find a trial offer that looks right up your alley, don't agree too quickly. It is always a good idea to research a company before making a purchase—especially when it comes to businesses like online pharmacies, nutraceutical companies, or vendors of big ticket electronics at great prices.
Sometimes companies can be entirely fake, while other times you may be ordering counterfeit merchandise. Even a simple Google search for the company, product, or offer should produce plenty of reviews from past customers.
If you can't find anything at all, good or bad, it couldn't hurt to yield on the side of caution. If customers have felt ripped off, ensure that the same thing doesn't happen to you; skip the purchase all together.
If the reviews are drenched in positivity, then this might be the perfect trial after all.

 Check Every Page
Once on the website, leave no page unclicked. Check everything out. Read the fine print and the Terms and Conditions. Check the cancellation, return, and customer service policies. Most importantly, read every word on the offer page.
If there is mention of something you don't understand, contact the company or look for an FAQ page. There is no such thing as a stupid question when it comes to protecting your bank account.

 Be Careful With Payment Info
One sign that there may be additional charges, even after the trial period ends, is if they ask for your credit card information when you place the initial order.
This may happen if you are asked to pay for shipping and handling charges or if the product is discounted down to even $1.00. But what some customers don't expect, is that this information is entered into a system that could enable future payments.
Be sure you know all there is to know about the offer and the company before entering any personal or billing information.


Save The Date
Practically all free trial offers have a date by which the customers must cancel their trial. As soon as you make the purchase, take note of the cancellation deadline.
Sometimes you must send the product back, other times you have to call a specific number to cancel, but most of the time, it's as simple as an email to customer service.
The biggest downfall for customers who are upset after signing up for free trials is not canceling before they are unexpectedly charged.


Don't Avoid Your Bank Statement
If you have placed an order online for anything at all, it is always a good idea to check your bank statement on a regular basis. While most of the time, entering your payment information online is perfectly safe, there is always a risk when using credit and debit cards.
However, if you decide to place an order for a free trial or special on a website you have never ordered from before, checking your bank account frequently is necessary. If the company charges you for something you didn't want or didn't authorize, your bank account will show the charge right away.
Attention To Detail Is Key
By learning about the company, reading the fine print, and remembering to cancel if necessary, consumers can always take advantage of great deals.
If you slipped up, however, and unexpectedly purchased something, don't panic. Instead, contact eConsumer Services®.
eConsumer Services® is on a mission to satisfy unhappy consumers all over the world. We handle the whole refund process for you, recovering your money quickly and with minimal effort on your part.
By filling out a claim form, we'll be on the case in a matter of minutes. We know how frustrating it can be when you just know you deserve a refund and can't seem to get your money back. That's why we are here to help!
http://econsumerservices.com/wp-content/uploads/Free-stuff3.jpg
278
797
jwrighte
http://econsumerservices.com/wp-content/uploads/ecslogo.png
jwrighte
2015-12-07 13:56:33
2015-12-07 14:43:50
Are Free Trial Offers Really Free?