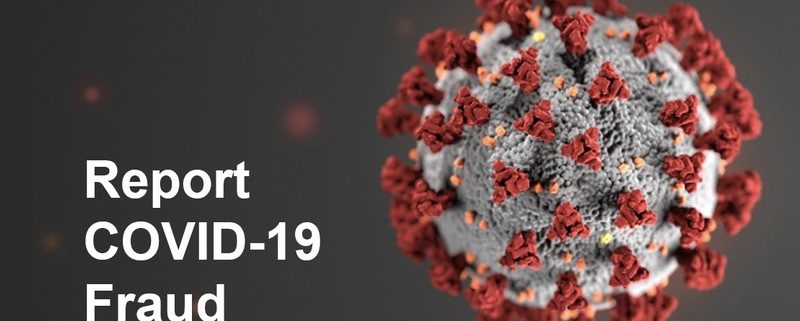 One of the most frustrating aspects of the ongoing COVID-19 pandemic is that information seems to change on a daily basis. Because the novel coronavirus is new, medical professionals around the world are engaged in deep research. This collective understanding of how the virus works is constantly evolving, so naturally, the recommended measures to protect against it keep changing, too.
While the explanation may be perfectly logical, it can also be maddening to people trying to protect themselves and their loved ones. It can't be helped, though: mandates will keep shifting whenever new data becomes available, because everyone is learning about this as we go.
Sadly, such times of stress and uncertainty are fertile feeding grounds for fraudsters. In addition to fraud directly related to COVID-19—such as phishing and product scams—crooks seem to be targeting the surge of shoppers being pushed into eCommerce for the first time.
Fraud is a danger for online shoppers at any time, of course, but trusting consumers are especially vulnerable to hackers and identity thieves during periods of economic instability. In fact, the Federal Trade Commission reports receiving over 18,000 calls related to COVID-19 in the first three months of his year, with a total of $13.44 million dollars being lost to fraud.
Another pandemic target: stimulus checks from the government's Economic Impact Payment program. While certainly a god-send for a great many Americans, they also represent yet another avenue through which fraudsters can attack.
It's a scammer's paradise out there. Between working remotely, helping kids deal with online schooling, looking for work or filing unemployment, and a host of other tasks, the simple pleasure of online shopping can seem like an oasis amid all the pandemic pandemonium. The need to exert extra precaution is something most people aren't even thinking about.
Protecting Yourself from Fraudsters
The situation is leaving shoppers highly vulnerable to fraud. Luckily, mitigating that risk is easier than it may seem. It is possible to stymie the attempts of fraudsters and shop online with relative safety. Here are a few key tips for keeping your data and your money secure:
#1. Know the Red Flags of Fraudsters
There are a number of things to keep in mind here. However, these are four primary points to remember:
Take a hard second look at emails, phone calls, or text messages from unrecognized sources—especially any alleged government agencies. If you're the slightest bit suspicious, contact the agency directly via phone or their website.
Fraudsters may ask for social security numbers or other personal data: no legitimate business or agency should.
Likewise, be suspicious of anyone asking for PayPal, bank account, or other information—even if the sender claims to need the information to protect you, or for the delivery of funds.
Read all emails and texts carefully for misspelled words or awkward phrasing that might indicate a non-professional author.
#2. Keep Your Systems Up-to-date
Running an anti-virus program on your PC is a good way to stay secure. Security software helps prevent viruses, ransomware, and malware attacks. Many experts, however, feel that it's even more important to allow automatic software updates to your operating system—so important, in fact, that starting with Windows 10, auto-updates will be set as standard and cannot be turned off. This protects your data against the latest threats. Running anti-virus software in tandem with automatic updates, of course, adds an extra layer of security.
#3. Go Overboard with Secure Passwords
Keeping your activity secure via strong passwords is a straight-forward solution that is nevertheless hard for many people to practice. The longer, more complex, and more random passwords are, the harder they are to guess. Unfortunately, that also makes passwords hard to remember…an even bigger issue considering experts suggest using totally different passwords for each site you visit.
The solution? A password manager lets you generate strong passwords unique to a specific site, then saves those passwords in a secure database. You need only remember a single, strong master password to access any site from any device.
#4. Install a Mobile Security App
Your phone has sensitive information on it, especially if you're using it for online shopping. Mobile security products scan your mobile device, checking downloaded apps for malware. The best ones also scan online sites you visit, and most block malicious websites (and in some cases, even spam). What if your phone gets lost or stolen? Many mobile security apps give you the ability to remotely locate, lock, and erase all your phone's data if it falls into the wrong hands. This process is permanent, however, so make sure you're backing up your devices on a regular basis.
https://econsumerservices.com/wp-content/uploads/covid-19-fraud.jpg
370
800
jwrighte
https://econsumerservices.com/wp-content/uploads/ecslogo.png
jwrighte
2020-07-08 19:55:38
2020-08-06 14:30:55
Fraud Protection in a Time of Crisis